The Athletic Banquet is on May 17th at 6:00 PM. The booster club is requesting that those attending bring finger foods and dessert. They will provide drinks, plates, and silverware.

Just a reminder. The FFA chicken bbq is Tuesday at 7 PM in the gym.
Dadeville baseball double header games scheduled for today has been moved to Walnut Grove. Schedule is as follows: Dadeville v. Wheatland - 4:30pm followed by Dadeville v. Walnut Grove

Just a reminder the High School Spring Instrumental Concert is Saturday at 7:00 PM in the school cafeteria.
The Spring Concert is May 14th at 7:00 pm in the gym.
Map and EOC testing begins tomorrow with junior high students. Third through fifth grade students begin next Tuesday. Please make sure your child gets plenty of rest, eats a healthy breakfast and is at school each testing day.

You're invited: The Dadeville FFA Chapter invites you to their annual Chick BBQ and Chapter Banquet on Tuesday April 24th at 7:00 PM. Students will be honored for their accomplishments throughout the year. Come out and enjoy a great meal and entertainment. Thank you for all your support!
Reminder- Baseball make up game @ Fair Play next Tuesday, April 17th, 4:30pm start
Start time for Dadevillle Varsity baseball game, Tuesday, April 10th has been moved to 5pm.
Dadeville baseball game @ Weaubleau for Crossover play in Wheatland Tournament tomorrow Friday, April 6th- 4pm start vs.Weaubleau

Reminder to everyone school is not in session on Friday March 30 and Monday April 2. Have a great Easter weekend!
Baseball game scheduled for today v. Walnut Grove has been cancelled and will be rescheduled at a later date.
Several students participated in the Stockton Junior High Music Festival over the weekend. The Girls Quartet received a I rating. Members were Emily Yount, Chloe Cornelison, Lilly Cornelison, and Tori Schedler. Soloist were Emily Yount (I rating), Bailey McGill (I rating), Chloe Cornelison (I rating), and Leah Hatch (II rating).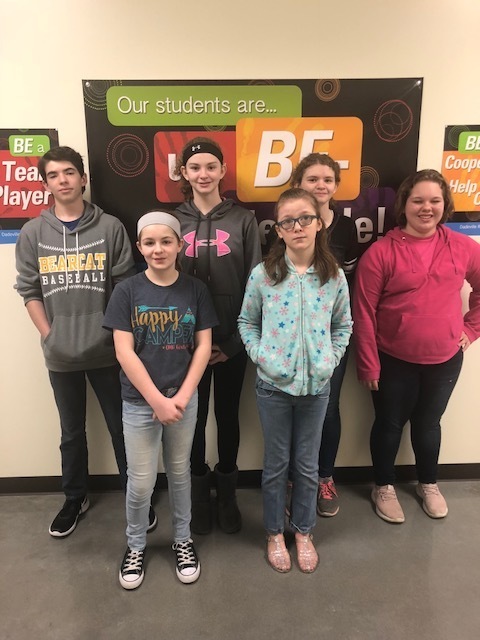 Baseball game scheduled for today @Fair Play has been cancelled and will be rescheduled on Tuesday, April 17th @Fair Play- 4:30pm start
Congratulations to Macey Sappington for winning 3rd Place in the Ozark Electric Cooperative Essay Contest. She will attend the Cycle Leadership Conference in Jefferson City. Macey was also selected as runner up for her essay in the "Nature and Me" contest, sponsored by the Missouri Master Naturalists. We are proud of you Macey!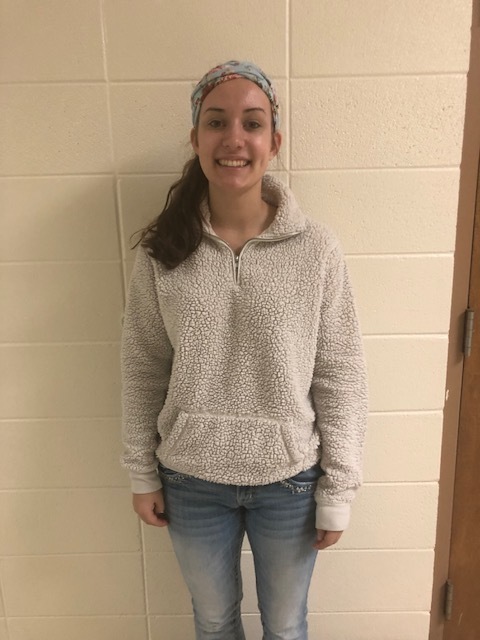 Kindergarten Screening is on April 27. If you have a prospective student who will enroll in Kindergarten next school year, please call the school to schedule an appointment.

The Senior Class is having a bake sale in front of Peaks Feed Store on Sunday March 25 beginning at 12:15. Thank you for your support!

Congratulations to the following students for placing in their area at the PCL Math Contest: Jacob King (1st) Luke Bushey(4th) Caden Farmer (7th) Carter Lakey (7th) Clinton McGill (7th,9th) Samantha Melton (5th)and Saedee Sherwood (10th). The Junior High finished 2nd Overall!
Spring pictures will be Wednesday morning. Athletic pictures for high school basketball, cheerleading and baseball will be Wednesday afternoon.
Baseball game scheduled for today @ Billings has been cancelled and wiil be rescheduled for this Thursday March 22 @ Billings-5pm start

Just a reminder there is no school on Friday (March 16), but school is in session on Monday (March 19) as it is a snow make-up day.
FCCLA STAR students competed in State Competitions Monday. All three teams were awarded a GOLD rating. Congratulations to all three teams. Macey Sappington and Lexi Lakey were awarded the top honor for the Sport Nutrition Competition and will compete at Nationals in June.

The following students placed in the Dade County Soil and Water Conservation Annual Poster Contest: Emma Sayers 3rd Place, Josh King 2nd Place, Payton Garver 3rd Place, Bryson Graham 2nd Place and Brayden Garver 2nd Place. Winners are invited to the annual dinner meeting to receive a trophy and cash prize.

Spring Picture Day is next Wednesday March 21. Picture packets for both class and individual pictures as well as athletics are being sent home with students. This date is a correction from a previous post.

Don't forget School is out of session Friday March 9 and Friday March 16.

Dadeville FCA shirts are available for purchase. Shirts cost $14 and orders are due by March 16. Please contact Mr. Becker to place an order.

Thanks to the Dadeville Baptist Church Women's Ministry Group for providing snacks for our staff during Parent Teacher Conferences. The food was excellent and very much appreciated!

Don't forget parent teacher conferences are on Tuesday March 6 and Thursday March 8 from 3:30 to 6:00

Baseball Jamboree is scheduled for Friday March 9. Game times are TBD.

Remember. School is in session on Monday , February 19 as a result of a previous snow day.

The girls play tonight at the Everton Tournament at 8:30 and the boys play tomorrow at 4pm. Go Bearcats!!

Congrats to the boys basketball team who won over Hermitage in overtime. The score was 91-78. They will play Thursday at 5:30 against Fair Play in the Humansville Tournament. Way to go Bearcats!!

Do you like our new website? Download the app for your mobile devices! Search your app store for Dadeville School District.